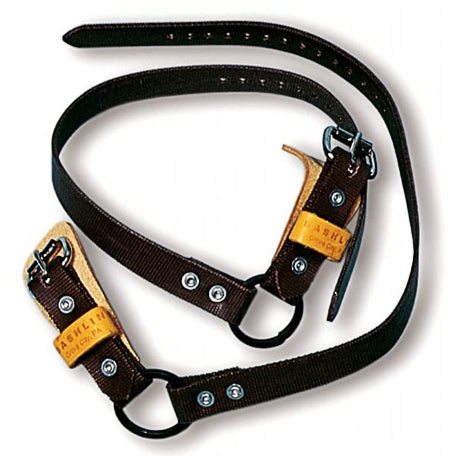 89N Bashlin Nylon Bottom Climber Strap
1 1/16" X 28" double riveted one piece lower climber strap.
Constructed from neoprene nylon or bioplastic coated webbing.
Has a leather like texture with the flexibility, wear, & strength of synthetic material.
Features a leather protective buckle shield.
The triangular ring is removed, & the new ring is simply threaded onto the shank.
The hole on the climbers may need to be opened up slightly w/ a 1/4" drill for the ring.
Sold in pairs.