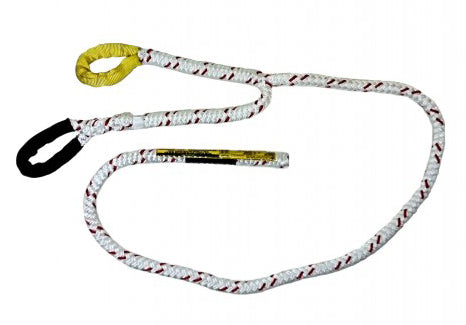 960P Bashlin Polyplus Sling
1/2" polyplus sling that works well on transformers or as an anchor for a handline.
Polyplus is the strongest single braid polyester rope available.
The "whiplock" on the eyes are great load indicators.
Nylon web covers provide additional protection for the eyes.
Standard adjustment is 28"-48".
Safe Working Load:

Vertical: 1,500 lbs.
Choker: 1,200 lbs.
Basket: 2,990 lbs.